Incite Group is a trading name of FC Business Intelligence Ltd.
Registered in England and Wales no.4388971. Registered address 7-9 Fashion Street, London, E1 6PX, UK
The future of marketing is personal, brands are increasingly looking to create an in-depth understanding of the customer journey and how they can offer personalised interactions. Knowing your customer and their journey is down to effective use of data, with more touchpoints and levers available to marketers than ever before the opportunities to engage are multiple!
Download our exclusive interviews >>>
You'll receive strategic-level insights from;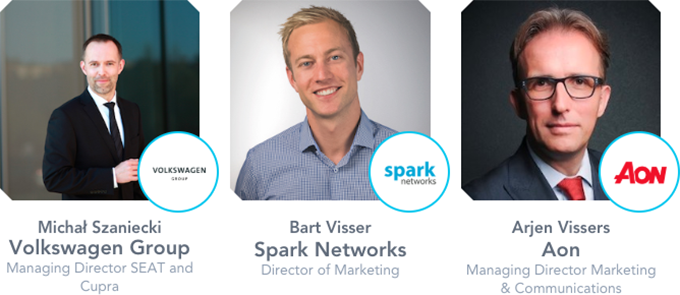 To download your copy of the report please fill in your details >>>

In this insightful and in-depth interview series we cover the big issues such as;
How to effectively map the customer journey and why it's imperative to understand your consumer beyond segmentation
The technologies and trends that you need to know about in 2019 to inspire brand loyalty and engage customers
The state of AI, ML and how it's going to shake up the landscape for marketers!
Kind regards,
Paul

Marketing Leaders Q&A: Insights from Europe's most innovative brands
Marketing Leaders Q&A: Insights from Europe's most innovative brands




Fill in the below form to receive your free insights report from digital leaders