Incite Group is a trading name of FC Business Intelligence Ltd.
Registered in England and Wales no.4388971. Registered address 7-9 Fashion Street, London, E1 6PX, UK
The future of marketing is personal. Reinvent your marketing to ensure that it reflects on your customers journey and demonstrates a deep understanding of their needs.
Join 120+ Marketing, Digital and Social Media leaders who are ready to come together at this year's most senior marketing summit to reinvent marketing in a customer & data led environment. With confirmed attendance from CMO's and Head's of Marketing from some of Europe's biggest brands this show is the must attend addition to your teams calendar for 2019!
Complete the form on the right to speak to Andy Bold about …
Sponsorship & Exhibition Opportunities: Discover options for building engagement, thought-leadership, lead-generation, networking and more
120+ Attendees: Learn more about who attends Incite Brand Marketing events. 65-70%+ of our audience are end-users looking to conquer business challenges and drive innovation. Find out which leaders you can building relationships with
Testimonials: Hear what some of our past sponsors and exhibitors have to say about their experience at the event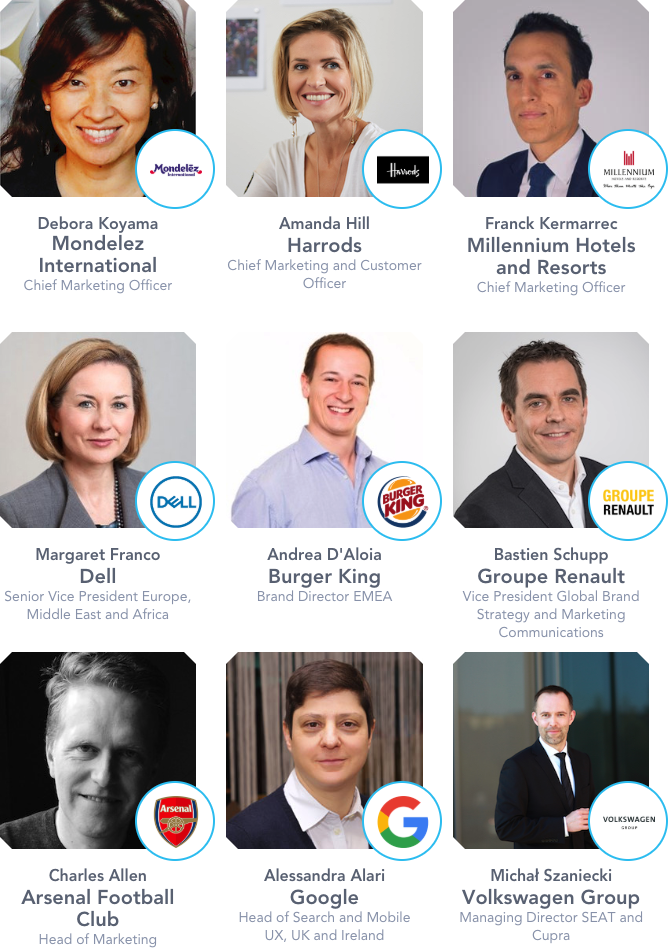 Why sponsor or exhibit at the Brand Marketing Summit Europe 2019?
Build brand recognition with industry decision makers: Participate in panel session debates or construct your own industry relevant presentation to push your message to the entire CMO, Brand Marketing & Digital/Social community
Increase your visibility: We're already marketing the event through all our channels and partners. Now is the time to jump on the band wagon for maximum exposure
Do business with people who matter: Over the two days of Brand Marketing Europe 2019 an unparalleled community of senior brand leaders will gather to discuss the future of customer engagement in their organisations. Relationships built during this time result in deals signed worth millions. This figure is set to rise in 2019, as spending on technology, software and digital is set to increase.
Take your products to the next level! We will help you to educate potential partners by creating a bespoke speaking opportunity and marketing package that best represents your services portfolio
Kind regards,
Meet 120+ Leaders from the Biggest Brands in the UK & Europe
Fill in the form below & Andy Bold will be in touch to discuss your available opportunities

Andrew Bold, Commercial Director, +44 (0) 20 7375 7572