Incite Group is a trading name of FC Business Intelligence Ltd.
Registered in England and Wales no.4388971. Registered address 7-9 Fashion Street, London, E1 6PX, UK
Growth, Retention, Experience
The future of customer engagement relies on YOU to deliver an impactful, seamless experience across your digital products - be a part of the changing conversation at this year's Open Mobile Summit SF.
2019 will unite 400+ attendees across mobile, product, digital and growth who will join forces to reinvent their engagement strategy working towards one common goal… CUSTOMER GROWTH & LOYALTY. Pre-order your brochure here >>>
Globally Renowned Speakers Include: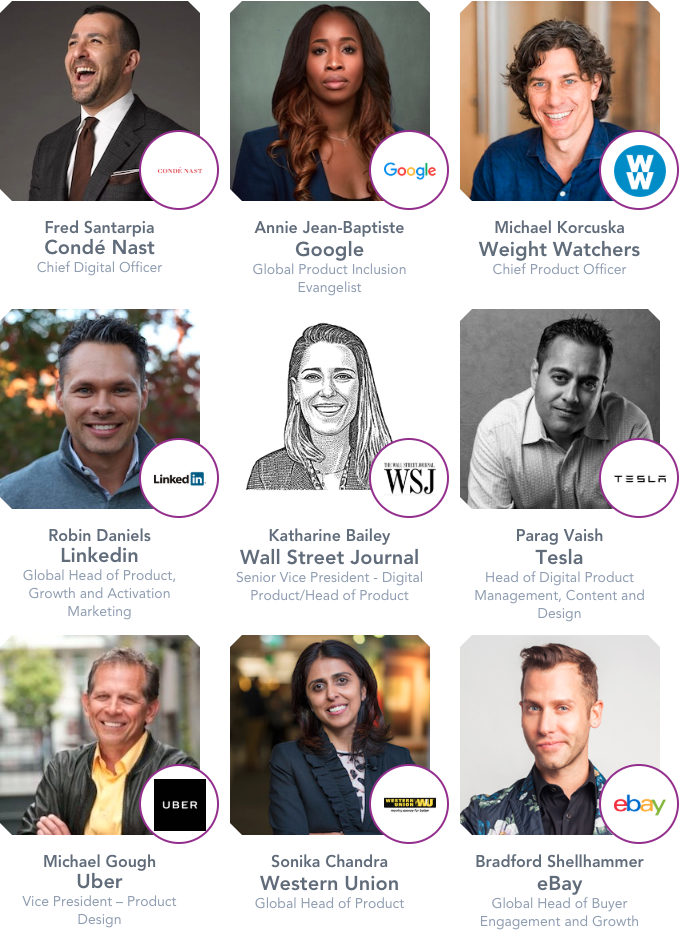 Keep up to date with all the critical priorities and discussion-points, as well as the full speaker line-up, in the Summit brochure. Pre-Order your copy here >>>
5 reasons you need to attend!
400+ peers and colleagues to build your network: Benchmark, debate and learn from the best minds in mobile and digital product
6 key themes of discussion and critical insights from C-Suite, SVP's and Heads of Mobile, Digital, Product and Growth. Manage your time to customize your experience or delve deep into one discussion
The only conference to bring together a brand community of executives from Mobile, Digital, Product and Growth under one roof!
Save weeks of work: Network, gain access to senior decision makers and benchmark your digital strategy against the very best US brands have to offer and require
Pre-Order your brochure copy here >>>
Thanks
USA's Top Mobile, Digital and Product Meeting of 2019

Pre-Order your Brochure

Fill in your details below to be the first to receive updates!