Incite Group is a trading name of FC Business Intelligence Ltd.
Registered in England and Wales no.4388971. Registered address 7-9 Fashion Street, London, E1 6PX, UK
Create Personalized Digital and Mobile Experiences that impact, engage and add value to your customers daily lives

The Global Meeting for Digital, Product and Growth Leaders
The Open Mobile & Digital Experience Summit brings together Chief Digital, Product, Marketing officers from America's most powerful and innovative brands to shape how we can create personalized, seamless and connected digital and mobile experiences that impact and add value to customers daily lives.
2019 will bring together 400+ leaders who are ready to be a part of the same customer engagement conversation delving deep into the following key areas.
Download your sneak-peek brochure here >>>
Globally Renowned Speakers Include: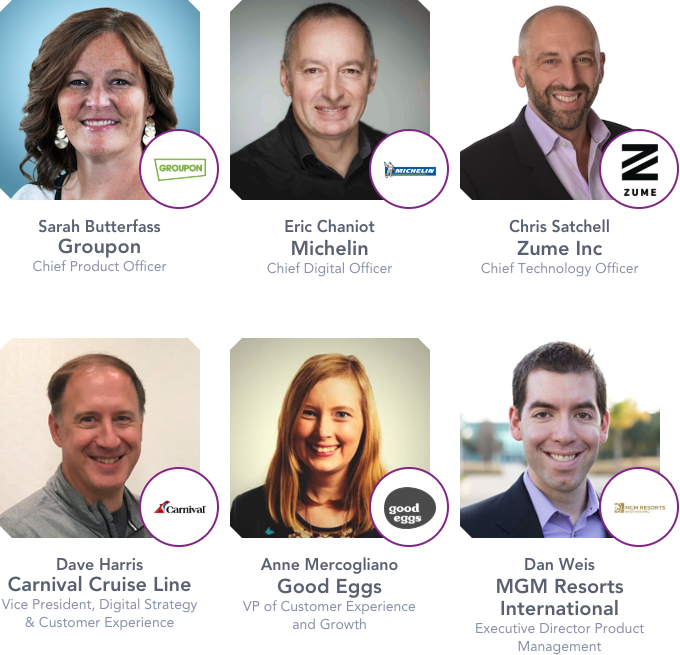 Keep up to date with all the critical priorities and discussion-points, as well as the full speaker line-up, in the Summit brochure. Download your sneak-peek brochure here >>>

Deep Dive into 2019's business critical discussions including:
Customer Understanding & Impactful Digital Engagement
Embrace a deeper customer understanding, create effective engagement at pivotal points and continuously remove customer friction points for a seamless product experience
Digital Innovation & Technology
Put in place the right tech-stack and architecture, leverage insights for a cohesive customer experience, unpack technological trends and understand how AI, AR/VR, Virtual Assistants, Voice, 5G could potentially contribute to your brand
Valuable and Unique Mobile Experiences
Create a mobile web/app strategy that utilizes real-time data, personalizes experiences, captures customers at the right time and adds value beyond a transaction to drive loyalty
Marketing for Growth
Grow, Retain and Monetize your customer interactions by leveraging real-time data, understanding performance and onboarding and activating customers with relevant, timely engagement
Thanks
Customer First. Digital Second.
Download your Sneak Peek Brochure Below

Fill in your details below to be the first to receive updates!