Incite Group is a trading name of FC Business Intelligence Ltd.
Registered in England and Wales no.4388971. Registered address 7-9 Fashion Street, London, E1 6PX, UK
Expert speakers from:


The future of marketing is personal. Reinvent your marketing to ensure that it reflects on your customers journey and demonstrates a deep understanding of their needs.
Join 120+ Marketing, Digital and Social Media leaders who are ready to come together at this year's most senior marketing summit to reinvent marketing in a customer & data led environment.

Accelerate the understanding of the customer journey: analyse how brands can create a deep understanding of their customer and optimise their experience to be as personalised and engaging as possible
Personalise experiences and delight consumers: in this data-driven world reveal how to leverage data, synchronise channels and deliver marketing that resonates with your customer
Drive rapid growth in the era of digital transformation: explore how to shift your brand into the digital age and create a company culture that is putting digital channels at the forefront of your strategy
Inspire loyalty with a clear brand purpose: Creatively and sincerely define your brand purpose with a message that echo your audiences' passions and beliefs
Confirmed summit speakers include: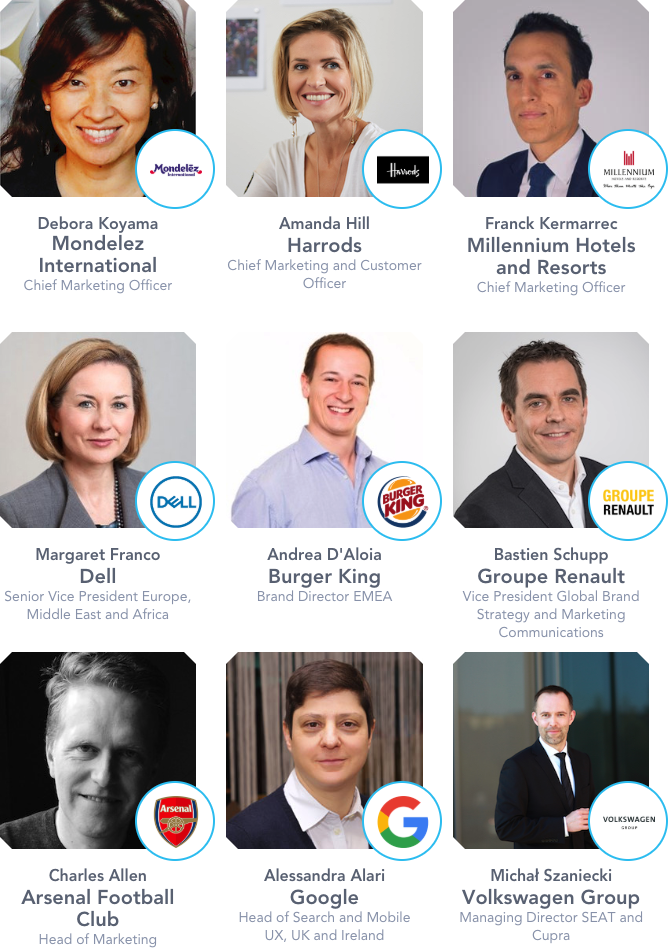 Get sent full details about the Brand Marketing Summit, including:
What you'll learn from cutting edge case studies: Hear from the brands leading the way in this space with speakers presenting real-life case studies applicable to your business


Who you'll meet: Mingle with over 120 marketers from a mix of household and innovative names looking to meet and share ideas with people like you


How to do business on site: Take advantage of our full range of networking activities with roundtables, meetings and drink parties!
Why should you attend?
Over 120 marketing leaders and executives: Come together to share cutting edge insights and real-life case studies
Europe's only brand focused and brand led marketing summit: Tailored to what you want and need to hear from the companies leading the way
The best opportunity of 2019 to network: Meet with CMO's, VP's, Heads and Directors of Marketing from globally recognised brands
Benchmark your brands marketing strategy: Measure your progress against that of the very best brands at engaging customers and delivering impactful interactions

Please let me know if you have any feedback, or if you want to get involved at this year's Brand Marketing Summit.
Kind regards,