Europe's Top Customer Service Conference to Attend in 2019
Incite Group is a trading name of FC Business Intelligence Ltd.
Registered in England and Wales no.4388971. Registered address 7-9 Fashion Street, London, E1 6PX, UK
Pre-Order your Brochure

Fill in your details below to be the first to receive updates!

Deliver an Unforgettable Experience - How AI, Self-Serve, Empowered Agents and Social Media can advance your customer service
Customer's expectations have changed, but are you keeping up? Consumers now demand personalised, instant solutions across all platforms. As customer service leaders, we need to deliver advanced support to our customer in the channel of their choice.
The Customer Service & Experience Summit Europe (16-17 September 2019, London) is the only pan-European brand-focused meeting for customer service leaders looking to keep ahead of the latest changes across support and experience.
Join 120+ in-house customer service leaders who are ready to collaborate on cutting edge strategy, keep ahead of new technologies, empower agents and scale service – Pre-Order your brochure copy here >>>
Incite Community includes: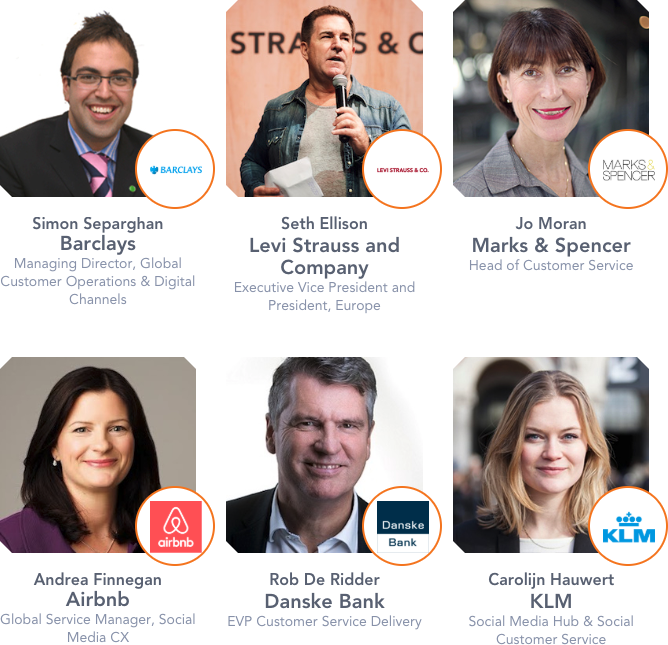 A Case-Study Driven Agenda Designed by Brands, For Brands:
Customer Experience: Align support across your departments, streamline service and create a customer centric organisation
New technologies and changes: How AI, Chatbots can impact self-learning, response times and efficiencies
Talent, Development and Training: Ensure your team is equipped with the right resources, skills and motivation to provide first contact resolutions
Social Customer Care: The rise of messenger, next generations channels and advancing your social support offering
Self-Serve: Provide a self-serve experience to reduce costs, empower customers and improve feedback
Voice of the Customer: Dig deeper into customer friction points and analyse customer feedback to deliver valuable service at the 1st point of contact
With more networking, more in-depth discussion and more interactive sessions – you'll walk away from these two days with a practical strategy to deliver on the opportunity available to customer service leaders today. Pre-Order your brochure copy here >>>
Thanks
Paul