Marketing is Dead: Engagement is Alive

The future of social media marketing must deliver impactful interactions that deliver a clear brand purpose and narrative - be a part of the changing conversation at this year's Incite Brand Marketing Summit NYC.
Join 500+ Marketing, Digital and Social Media leaders who are ready to come together to reinvent marketing in a customer & data led environment.
Pre order your brochure here >>>

Globally Renowned Speakers Include: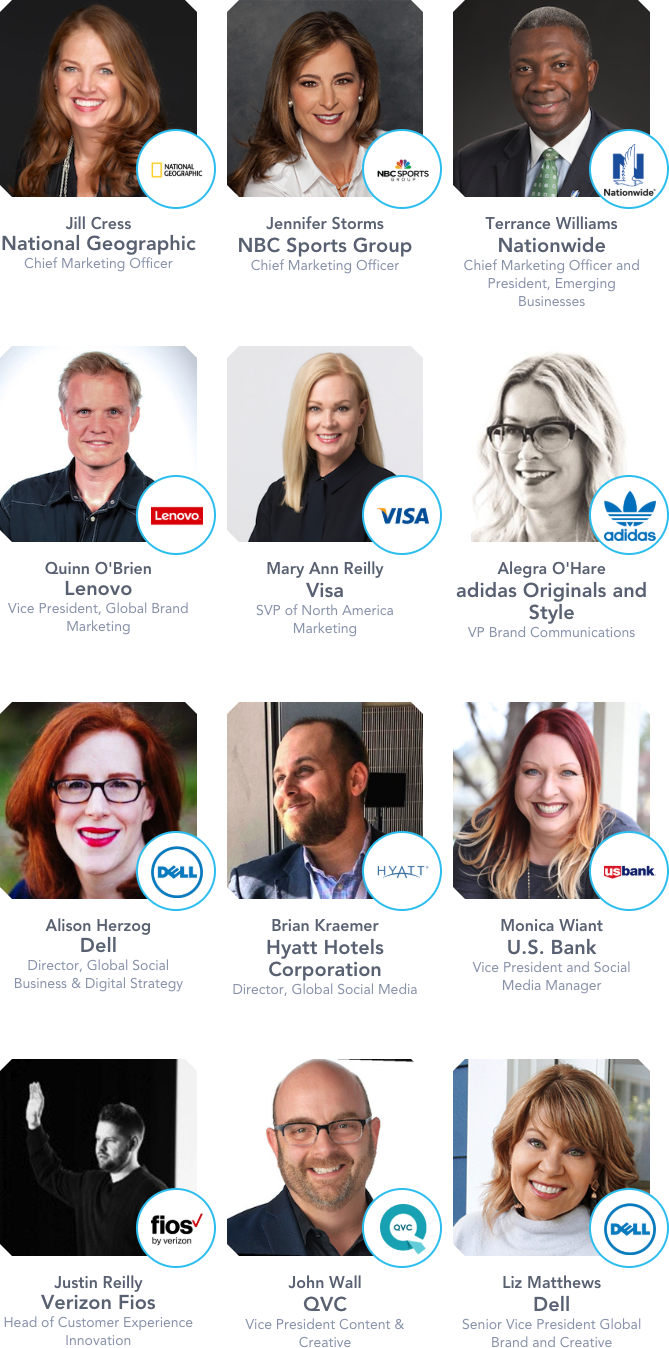 Keep up to date with all the critical priorities and discussion-points, as well as the full speaker line-up, in the Summit brochure. Pre-Order your copy here >>>
5 reasons you need to attend!
500+ peers and colleagues to build your network: Benchmark, debate and learn from the best minds in marketing
3 in-depth conferences in one: Exclusive insights on the three core pillars of marketing. Deep dive on one topic or customize your experience with sessions from each stream.
55+ expert speakers sharing insights: You simply will not find a stronger collection of in-house marketing expertise anywhere else
25+ hours of thought-provoking debate: Case studies, keynotes and discussions to equip you with the skills and insights to flourish in the year ahead
Save weeks of work: Get more insights in two days than weeks of market research and competitive benchmarking

"Our role as brand marketers is to inspire audiences, and our ability to do so begins by inspiring one another"





Jill Cress, Chief Marketing Officer, National Geographic





"I'm looking forward to connecting with peers and marketers alike as we are all navigating the changing marketing landscape together: testing, learning and iterating"





Molly Battin, Executive Vice President and Global Chief Communications and Corporate Marketing Officer, Turner


Pre-Order your brochure copy here >>>

Thanks

Aaron


USA's Top Brand Marketing Conference to Attend in 2019
Pre-Order your Brochure





Fill in your details below to be the first to receive updates!


Incite Group is a trading name of FC Business Intelligence Ltd.
Registered in England and Wales no.4388971. Registered address 7-9 Fashion Street, London, E1 6PX, UK